We are one of the best corporate film makers in Pune so to understand our work and services you must read this article. We are Digital Creatures & offer Next-Gen Digital Media to our clients. We wake up, sleep, think & produce in a digital environment. We are a creatively led, strategically driven, thinking & humanity obsessed bunch of good fellas so will drive you smoothly in today's media competition.
Now a day, media has spread tremendously in everyone's life because of the high increase in internet users. We as a leading corporate film maker trust to create purposeful work that works for our clients and their business to grow with our Master Film Production & services.
Why we are Trustworthy corporate film makers in Pune?
Owner of 16×9 Media Bugs, Mr Nitin Umare is a Commercial Photographer, Film Maker and Cinematographer. He is a Photography Professor to various institutes in Pune. He has a huge experience in Media Production. As one of the top corporate film makers in Pune, we are responsible for the extraordinary work delivery to our client's satisfaction.
Client's satisfaction is our ultimate goal and we are working on this goal since the negative film era. We are young, enthusiastic corporate film makers in Pune having an own film production house. We achieved a good trust in the market so most of the social media and ad agencies are outsourcing film production to us. We believe to maintain good relations with our clients and help them throughout their travel because if you succeed then we succeed.
Your Trusted Media Partner
Post – Corporate film makers in Pune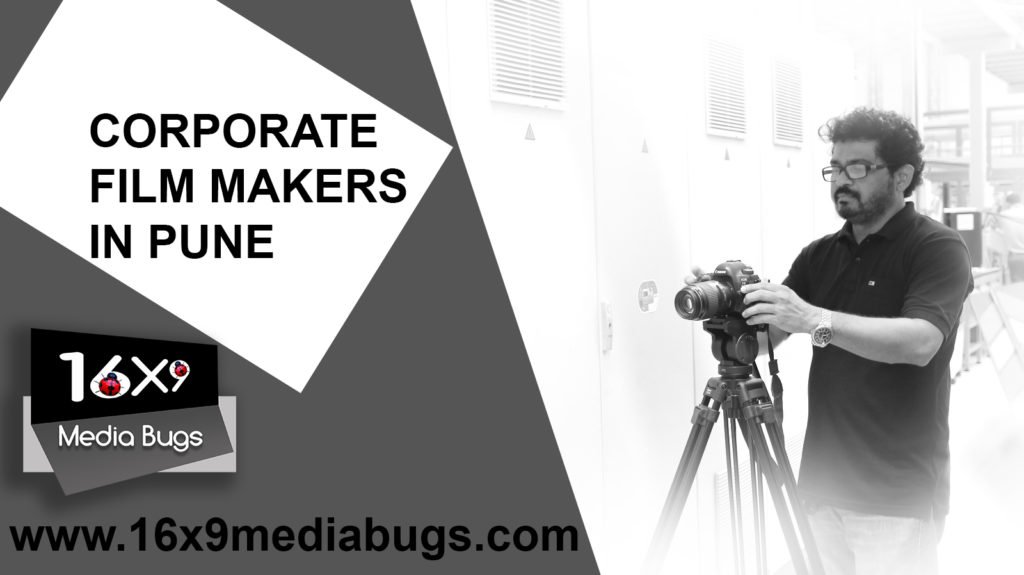 OUR SPECIALITY
Best corporate Film Makers in Pune
SPECIALIZED IN PHOTOGRAPHY SERVICE
SPECIALIZED IN CORPORATE FILM MAKING SERVICE
SPECIALIZED IN INTERNAL FILMS & DOCUMENTARIES
INDUSTRIAL AND PRODUCT PHOTOGRAPHY
AD SHOOT AND LIFESTYLE PHOTOGRAPHY
360 PHOTOGRAPHY VIRTUAL TOUR
INTERIOR PHOTOGRAPHY
AD & CORPORATE FILMS
SOCIAL MEDIA & MARKETING FILMS
CLIENT TESTIMONIAL FILMS
AERIAL FILMS
EMPLOYEE TRAINING FILMS
INTERNAL PROCESS & FILMS
CSR, NGO & GOVT. DOCUMENTARIES
SHORT FILMS
WHY VIDEO OR FILM MAKING IS IMPORTANT FOR BUSINESS?
Every day people are searching for good content on the internet because they get unlimited information which they required. If your video has it what people are searching for then it will be a successful targeted video. You can make your own videos by using mobile or camera but when it comes to business online presence then it should be a more commercial, eye-catchy and innovative to improve business brand and achieve business target. As a professional corporate film maker in Pune we offer you a customized package as per business requirements so it will help you to improve professional presence.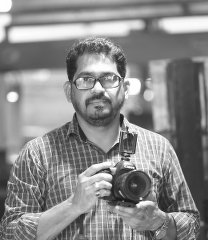 CAMERA teaches you, HOW TO UNDERSTAND PEOPLE AND MAKE THEM HAPPY.
www.16x9mediabugs.com
How our Film Making Services will help you with this Brand building process?
Hello entrepreneurs, now you have understood the importance of professional presence so let's make some awesome things together. People thought that corporate film making services are so costly but if you get our free consultancy on a film budget then you will understand the reality. Our services depend upon the requirement & budget of the business. We listen to your requirements and budget before giving you a quote. Accordingly, we study and give you the right media product which is suitable for your business and budget. Let's meet us, take one step forward & start the process of Brand Making to change your business story.